The 5 Best Cheap Microphones for Youtube 2021


If you want to start your Youtube channel as soon as possible, but with decent quality, you will want to start by getting a microphone. If your audience can't hear you, convincing them to subscribe to you will be basically impossible. That's why I've made this list of the best cheap microphones for Youtube.
This is a guide for extremely low-budget channels. But if you can spend a little bit more you can go to my list of the best microphones you can get.
For now, let's see what options you have to choose the best budget microphone for youtube:
**Disclaimer: We are a participant in the Amazon Services LLC Associates Program, an affiliate advertising program designed to provide a means for us to earn advertising fees by advertising and linking to Amazon.com.
How to Choose Between the Best Cheap Microphones for Youtube
Just as a quick wrap up about what are the types of microphones you can choose:
There are basically three types that are good for Youtube: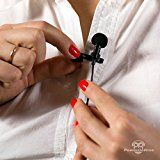 Lavalier: These microphones are great if you want to use your smartphone as a recording device. This is the most common choice for vloggers that don't have a camera with external microphone input and that need to record outside, like vloggers. They are pretty small and can be attached to your clothes to significantly improve your audio.You can connect them to your smartphone and use a compact camera to record your videos, which you will need to sync later on with editing software.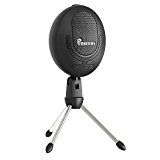 USB: These microphones are my favorite. They usually give a lot of value for your money. Sadly, they are useful for just a small amount of channels. USB mics are made to record in front of your PC. It is the best choice for gamers or vloggers that like to record voice-over audio, which is also common practice in tutorial channels.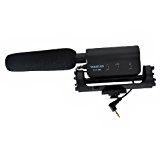 Shotgun: If your camera has a mic input and a hot shoe, like most mirrorless and DSLRs, you will probably love shotgun mics. You don't have to wear these mics, as they will be set on top of your camera and will pick up your voice as long as you're pointing the camera to you. You'll have to be careful when choosing one of these, as there are many low-quality shotguns that are as good as a piece of junk.
The 2 Best Cheap Lavalier for Your Smartphone or Camera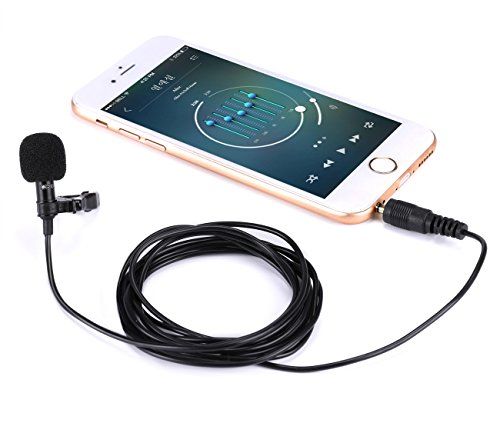 Going for the Seacue Lavalier mic and connecting it to your smartphone is probably the cheapest way to give your channel good audio. It is extremely cheap and even better than the mic installed in flagship smartphones.
The main purpose of this mic is to improve your audio by making your voice a bit clearer than the ambient sound. It is a lot better than most built-in mics in cameras from all price ranges. Your voice will be louder and clearer; you can't really ask for much more for this price.
You might not want this to be the mic to use for your entire Youtube career, but at least you can start with decent sound if you can't afford better equipment.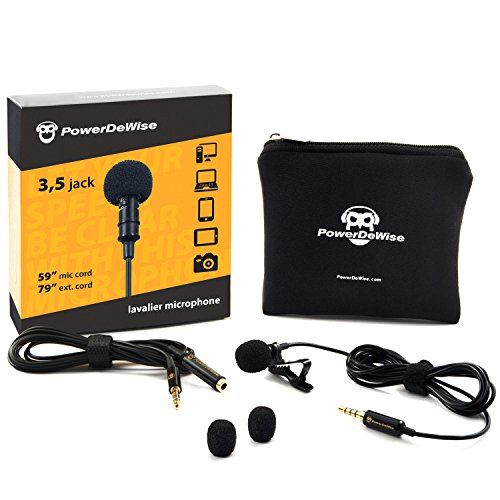 On the other hand, if you can afford a bit more, you will probably feel safer paying for a higher quality mic that is still pretty cheap. In that case, this PowerDeWise has made a name for itself between vloggers pretty quickly.
The main reason is that it is surprisingly good for its price. It is good at suppressing wind sound, which is the most common problem when recording outside as a vlogger. It comes with an extension cable in case you need it and a handy pouch to carry it with you.
It is a lot of value for your money, and one of the microphones that I recommend the most, even for vloggers that could afford a lot more.
Top 2 Best Cheap USB Mics for Youtube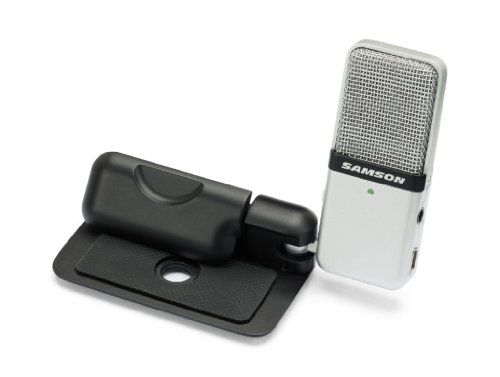 This Samson mic is extremely portable and it has what I love about USB mics: being able to choose polar pattern options. This means that you will be able to set your microphone if you want the Cardioid mode or the omnidirectional mode.
In case you don't know, Cardioid will only pick up sound coming from the front of the mic, whilst omnidirectional mode will pick sound from every direction. It's just great to have this option at this price range.
It also comes with a little clip you can use to mount your camera on your LCD screen, like most webcams. This is not my favorite way to use a mic, but you can still get a stand for it.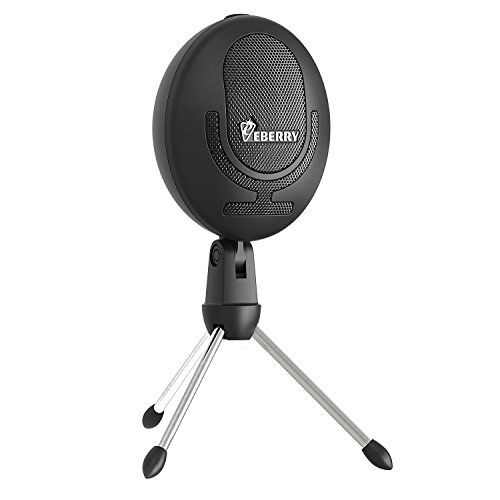 If you don't care much about being able to change your polar pattern, the eBerry Cobblestone mic is a great cheap option.
It comes only with the Cardioid pattern, which is probably the one you will want for voice recording since it will suppress sound coming from other directions.
It isn't as portable as the Samson, but it is cheaper and comes with a small tripod that is more convenient for Youtube videos than a screen/table clip.
Finally, both mics have similar audio quality, but this one has a design that I personally enjoy more than the vintage look of the Samson.
Best Cheap Shotgun Mic for Youtube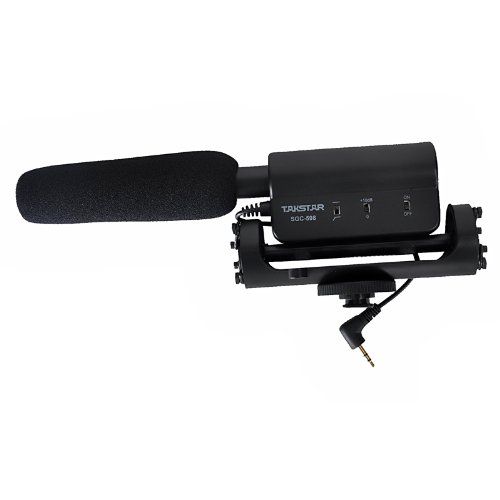 Picking between shotgun microphones can be a pain, especially when we're looking at low-cost models. I had to look through a lot of options to find one that had a good price-quality relationship.
I don't think I can recommend one cheaper than the TAKSTAR SGC-598.
You can find 200$ shotgun microphones that are just as good as this one, if not worse. This is why I say it is a pain in the butt to find the right one.
Gladly, the TAKSTAR is definitely a good choice for the price. It is light and you will get a much clearer volume of your voice than using any built-in mic.
I would love to give you more options, but honestly, this is probably the only cheap shotgun I can feel comfortable recommending.
Be sure to go to my main microphones article for more expensive shotgun mics that are worth your money once you want an upgrade. I've done most of the grunt work for you there.