The 7 Best 4k Vlogging Cameras 2021
Getting a camera with real 4k recording capacities is a way of preparing your gear for the future. Even though this resolution—also called 3840×2160 and Ultra HD—still isn't very common, each year it becomes more popular.
So if you want to start catching up, here are the best 4k vlogging cameras you can choose for your channel.
Before starting, you should actually ask yourself: do I really need 4k? The good thing is that this resolution is becoming easily accessible thanks to mirrorless cameras, but what are the implications of having one?
**Disclaimer: We are a participant in the Amazon Services LLC Associates Program, an affiliate advertising program designed to provide a means for us to earn advertising fees by advertising and linking to Amazon.com.
Our Top 3 Picks
Vlogging in 4k for Youtube: Worth It?
As a vlogger, I'm sure you're interested in recording in 4k because you want to have the best quality possible to help you grow your channel. However, I wanted to give you a bit of information about the possibilities of your audience watching your 4k video.
The biggest issue that will keep people from watching your video in 4k is internet speed. Netflix recommends a speed of 25mbps to download 4k streams. Worldwide, the average speed is around 7.2mbps. In the US, the average internet speed is 18mbps: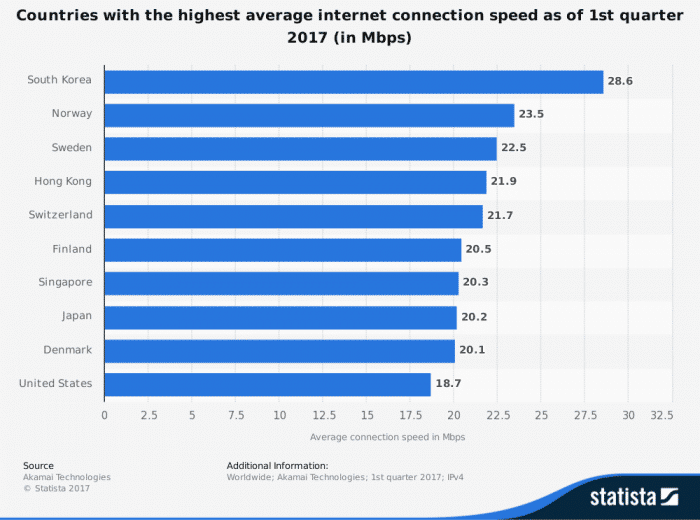 This gives you an idea of how feasible it is for the average human to download your 4k video.
Not very likely, right?
That's why it's still okay to use a good 1080p video camera.
However, something a lot of people do is recording in 4k and bringing down the quality to 1080p. This is the way of providing a more accessible high-quality video. The result has a lot more sharpness than the typical HD video because the camera recorded more information and pixels.
If you want to experience 4k in its full potential, you have to watch a video recorded with a 4k device on a 4k display screen. Most people don't have this kind of monitor, so bringing it down to 1080p is the way to make sure most people can watch your top-quality video.
Another thing you have to take into consideration is that recording in 4k can also bring you problems, and not only to your viewers.
Why You Should Downsize to 1080p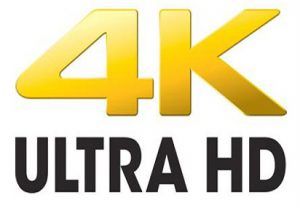 4k is still quite a new technology. It is so new that other technologies are struggling to keep up the pace. These Ultra HD videos use a codec more complex than the typical 1080p, which is more easily handled by both software and hardware.
If you don't have a good computer, you will struggle to edit a video in this resolution. These files are also much heavier, which will require more space on your disk and more uploading time. All this is partly the reason why social networks like Instagram still don't accept 4k videos.
Downscaling is the best solution to all these problems. You won't have to deal with a heavy file that also requires a lot of resources from your computer for editing. With this technique, you will still feel the sharpness of 4k without dealing with all this hassle. It won't look exactly as the original file, but the result is still much better than simply recording in 1080p.
How to Downscale
To do this, you will simply have to change the resolution of the video you're editing to 1920×1080—this is the resolution we call 1080p—on your timeline. The exact way of doing this will depend on your software.
Now that you know all the implications of recording in 4k and how to solve them, we are ready for our list.
The Best Vlogging 4k Cameras for 2020
I didn't include any action camera here even though you can get 4k recording for less than $200. Why? Well, this is an article about real vlogging cameras.
Alright, alright, I'm not saying action cams aren't real cameras, but they are only useful for point-of-view shooting. Do not use them as your main vlogging tool; they are only complementary; there's a reason why some of them are so cheap.
And one more thing: it is perfect to assume that the higher the price of the camera, the better image quality you are going to get. There are some exceptions to the rule where cheaper cameras can be compared in terms of image quality to the highest priced, but I will make sure to mention when that's the case.
Now, let's see which ones are the best of the best in 4k.
The Sony RX100 Mark V is one of the best compact cameras for video blogging. It records really high-quality video with realistic colors. This last thing is something a lot of people like when compared to other cameras that deliver more cartoonish colors, like the popular G7X Mark II.
The camera has really good image stabilization and it is outstanding in low light even though it has a small compact sensor. This allows it to be pocketable and smaller than the mirrorless you will see here. Its autofocus is also pretty good and has a nice flip screen that helps a lot when recording yourself.
However, it seems a bit expensive for a compact. You can get a really good mirrorless camera with a larger sensor for cheaper, although you won't have the option of 960fps slow-motion.
Like almost all Point & Shoots, it also lacks an external mic port, which is one of the downsides compared to a mirrorless.
But this is the price you pay to have a small vlog camera that you can hold easily and put into your pocket. These cameras will always be the most common choice for vlogging, and that's why it is first on the list even though it doesn't have as many features as other cameras here.
Read the full review: Sony RX100 Mark V.
Sony A7S Mark II – Best Camera for Low-Light Vlogging
The Sony A7S Mark II isn't the most user-friendly camera, but it is the best in the market for low-light recording.
It is the kind of camera that can record in complete darkness without losing much quality. It deals incredibly well with high- contrast images that push the limits of dynamic range.
The problem is that for this price you don't get a flip screen, and it does not even have touch technology. This makes its menus feel less accessible than cheaper cameras.
However, we are talking about a full-frame camera that will achieve the shallowest depth of field we all love and that will allow you to record a lot of space. This makes it quite hard for you to get out of the frame, even without being able to watch what you're recording.
I wouldn't recommend it if you won't be using it a lot for night recording, as it is really expensive if you aren't using it for this. But if you're a nighttime vlogger with a good budget, this one will be your best friend.
Recommended lens to get: 28-70mm f/3.5-f/5.6
Recommended SD card: SanDisk 128GB SDXC Extreme Pro
This camera is a lot more accessible for lower budgets. It still isn't cheap, but it will record amazing video.
The video quality is just as good as the A7 SII, the only things this one is lacking are the night recording capacities and shallow depth of field.
For the rest, it even offers more than the Sony. It has a fully articulating screen, Dual I.S.—hard to match for the Sony—, dual SD slots and more battery life to work with. The daytime video is truly stunning and its menu is easy to navigate with the touchscreen.
The fact that it is a Micro Four Thirds sensor, which is smaller than the DSLRs' APS-C doesn't mean you can't use it at night. The camera still holds it pretty well in low light, and much better than any compact camera here. But it still is far from being the best option for exclusively low-light recording.
Recommended lens: 12-60MM, F3.5-5.6 ASPH
Recommended SD card: SanDisk 128GB SDXC Extreme Pro
Read the full review: Panasonic GH5.
Panasonic G95 – Best Value 4k Vlogging Camera
The Panasonic G95 is one of the cheapest mirrorless cameras to feature internal image stabilization. It also has a Dual IS, which makes it even smoother when combined with a lens compatible with the feature.
So, the Panasonic G95 has basically everything a vlogger could want: flip screen, external mic port, 5-axis Dual IS and a hot shoe for a shotgun mic.
And it can also record 4k up to 30fps. Everything for around a thousand bucks. It is an excellent deal for vloggers.
From all the cameras I've reviewed through the years, I've found this is the best balanced vlogging camera. The price, the continuous autofocus and all the features that make vlogging easier are there. You can't expect its autofocus to match that of a 80D, but it does its job, even if it's a bit slow. For the price and everything else that you get, it's a great competitor.
The only real downside is the same as any Panasonic: the MFT sensor. This doesn't make it the best choice for low light, but it still does an amazing job and it's better at it than any compact that costs about the same.
Recommended lens: 12-60mm F3.5-5.6
Recommended SD card: Sandisk Extreme Pro – Flash Memory Card – 64 GB – SDXC UHS-I
​Best 4k Vlogging Cameras Under $1000
Sony A6400 – Best Value 4k Camera
This Sony is one of my favorite cameras ever. It delivers an impressive 4k quality at a relatively low price range. It is comparable to the much more expensive mirrorless we've seen up until this point, and that's already saying a lot.
The camera has one of the most reliable autofocus I've seen in a small camera. It is really good, especially when compared to the last two cameras, which are a lot more expensive. This makes it very attractive for vloggers, as you can make use of the Bokeh effect easily achieved by an APS-C sensor like this.
But the bad part is that it doesn't have in-body stabilization.
This means that you'll need to get a lens with optical stabilization, which will be more expensive.
And nothing beats in-body I.S. — and let's not even talk about Dual I.S. —, so this is the big downside of the camera.
But it's still an excellent choice if you want to record from a tripod.
For the rest of the features, it has the external mic port, and the hot shoe for a shotgun mic.
There is a lot of value for your money on this camera since it can record 4kp30 comparable to models that cost twice as much. A list like this wouldn't be complete without it.
Recommended lens: 16-50mm Lens f/ 3.5-5.6
Recommended SD card: SanDisk 128GB SDXC Extreme Pro
Read our full review of the Sony a6400.
Canon EOS M50 – The 4k Camera Made for Vlog Recording
Canon stirred up quite an excitement when it launched the M50 on March 2018. Vloggers and videographers alike were thrilled to know that this entry-level mirrorless camera comes with the capability of shooting 4K video.
Although this is quite a huge step up for Canon, it comes with a minor downside in the form of an added crop factor of 1.7x to its APS-C sensor when recording in 4k mode.
Good thing the M50 is packed with a lot of other amazing features for vlogging. For example, it comes with a flip touchscreen where you can manually touch focus or let its improved autofocusing system (with a whopping 143 AF points) do its job.  And perhaps having vloggers in mind, the M50 is equipped with an external microphone port unlike the other M-series cameras.
The M50 is also a versatile camera for your all-around vlogging needs with as its large 24-megapixel APS-C CMOS sensor gives it a wide ISO range (  ) which can be useful in shooting in poorly-lit spaces.
Recommended lens: 15-45mm kit lens
Recommended SD card: Lexar Professional 633x 128GB SDXC UHS-I Card
Read the full review: Canon EOS M50.
Best 4k Vlogging Camera Under $600. What!?
Panasonic G7 – Best 4k Mirrorless in a Budget
This one is basically the oldest version of the G85. It doesn't come with the image stabilization, so you will always need a lens that comes with that, or you will regret it. This makes the upgrade of lenses a bit harder and gives narrower options, but at least the kit lens has stabilization.
For the rest, it is a similar camera since it has everything else that makes it attractive to vloggers: external mic port, flip screen, and hot shoe. It can also record 4kp30 at 100mbps bitrate, like the G85. This means that in terms of video quality, they are very similar.
The camera has a very plastic built, so that makes it really light. Some people don't like it because they say it makes it feel cheap. Personally, I'd rather be able to hold a camera on a tripod for longer with a lighter camera.
It still isn't the lightest camera and it isn't pocketable, but the size and weight are at a great place for vlogging.
Recommended lens: 14-42mm kit lens
Recommended SD card: Sandisk Extreme Pro – Flash Memory Card – 64 GB – SDXC UHS-I
Read full review: Panasonic G7
Explore More Cameras​​​​​
Explore Equipment for Vlogging