The 7 Best GoPro Cameras for Vlogging 2021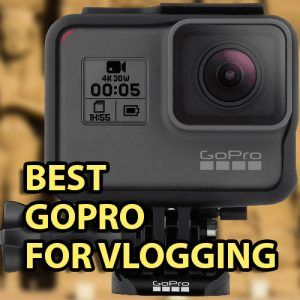 I've said it before and I'll say it again: GoPros are cool cameras, but they're not for all types of vloggers. 
There are a number of reasons for this, chief among them being that its wide-angle lens, while being a great tool to capture nature, sports, and action shots, is not ideal for at least 80% of vlogging scenarios.
However, in this post, we'll take a look at the best GoPro for vloggers, and I'll help you decide if it's a good idea for your vlogs or not.
**Disclaimer: We are a participant in the Amazon Services LLC Associates Program, an affiliate advertising program designed to provide a means for us to earn advertising fees by advertising and linking to Amazon.com.
Best GoPro Cameras for Vlogging
Are GoPros Good Vlogging Cameras?
The big problem with GoPros is the fixed ultra wide-angle lens.
These lenses are great to capture a lot of space in the same frame, but the catch is that they distort the image to do so. And the more wide-angle they are, the more they distort it:
So if you want to look your best, wide-angles won't do you any favour. You won't be able to show the true beauty of what you're filming if you just use this type of lens for everything.
Some people even get sick after watching videos filmed with ultra wide-angle lenses when they move around too much. You don't want that to happen to some of the members of your audience.
Another reason that GoPros just don't work so well for vlogging is that they aren't made to capture good audio. Until recent times, GoPros didn't come with external mic input. Thankfully, this is being fixed in the most recent models.
So if you're looking exclusively for a camera to record video blogs, you should get a real camera that can do that work. They are more expensive for a good reason.
This being said, I would like to note that there is a place for GoPros in vlogging. It is just a very specific space—action and sports.
After all, this is exactly what GoPros were made for. They're waterproof, actionproof, and easy to handle and record with.
So for vloggers who are involved in higher-intensity sports or action, needing to regularly record underwater, or wanting to do some hands-free, on-the-move recording, GoPro is your best bet. It works especially well for vloggers who will be placing narration or music on top of the video after it's recorded.
The problem comes, though, with choosing the right GoPro. The company has released a number of strong action cameras with varying price points. To help you find the one that best suits you and your needs, here is a breakdown of your GoPro vlogging options.
The 8 Best GoPro for Vlogging in 2020
It used to be that GoPro had terrible audio and few vlogging features, but the Hero 8 Black is the closest one to being a fully capable vlogging camera.
For the first time, they've put the microphone on the front of the camera, which makes it easier to pick your voice over the background noise.
Also, the stabilization is better than ever, the image quality is beautiful, and it is highly customizable.
You can now use mods to put a hot shoe, tripod, and even a flip screen to your GoPro Hero 8.
So I have to give it to GoPro for making this model viable for vlogging.
But in my personal opinion, if you only want a camera for vlogs, and you don't need to record any sport or action, then just getting a normal camera is better and simpler.
However, you can now choose to have a GoPro and use it for all of your videos, both extreme sports and vlogging.
Hero 7 Black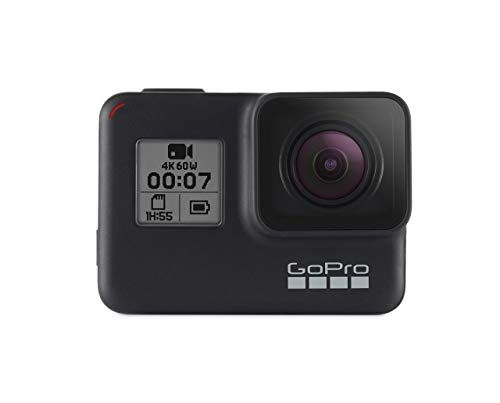 This GoPro is the top-of-the-line Hero 7 camera. It is currently going for $399—$100 more than the Silver and $200 more than the White. The reason for this price bump is that it can provide better quality images with its 12MP SuperPhoto camera, which also produces 4K60 video footage.
Another key feature that the 7 Black offers is its removable battery, making it ideal for those who have long days of recording footage. It also has HyperSmooth video stabilization, wakes on voice, 8x slo-mo recording, live streaming, TimeWarp video, and a GP1 chip—plus, it is Karma drone compatible. The Silver and White do not offer any of this functionality
I also want to take a second to talk about audio. I mentioned earlier that GoPro is not known for their audio quality. I will say that it looks like they are trying to change this with their audio recording ability on the Hero 7. The sound quality is just more reliable with this version.
When it comes down to it, Hero 7 Black is worth the extra $100 for any vlogger who is relying mainly on action-footage for their vlog. For vloggers who are just occasionally adding in snippets from their days out on the slopes, waves, or mountains, the additional cost may not be worth it.
Hero 7 Silver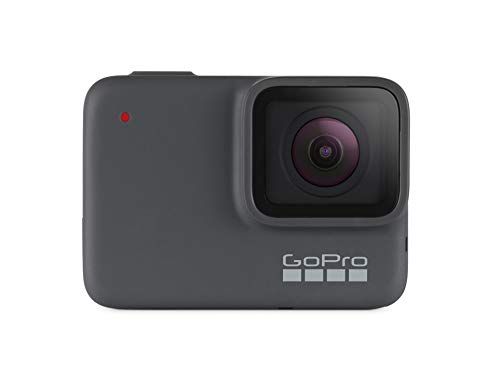 The Silver version in this series is currently going for $299. It offers similar capabilities to the Black, such as the fact that it can be taken 33 feet down under water and still maintain its waterproof protection. It has the two-inch touch screen. It offers voice control.
The main differences between the Silver and Black are fairly negligible, such as the 10MP camera that comes with Wide Dynamic Range, rather than the 12MPs with SuperPhoto. The Silver also offers 4K, but instead of offering 60 Wide, it has 30 Wide. It also doesn't offer as much variability in terms of the lower resolution recording.
One downside to the Silver is that it has a built-in battery, meaning that unless you don't need to do too much shooting or you have a portable charging port that you don't mind lugging around, you could struggle with battery problems.
Hero 7 White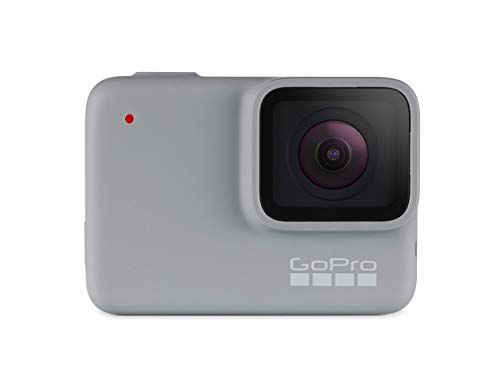 The White is the last version in the Hero 7 lineup. Between the Silver and the White, there are only a few key differences.
The first is that while it does also have a 10MP camera, it doesn't offer Wide Dynamic Range. It also is the only Hero 7 that doesn't come with 4K—instead, it has 1080p60. The only other difference is that it does not have GPS.
For most vloggers, choosing between the Silver and the White will really come down to deciding if 4K is necessary or not.
Fusion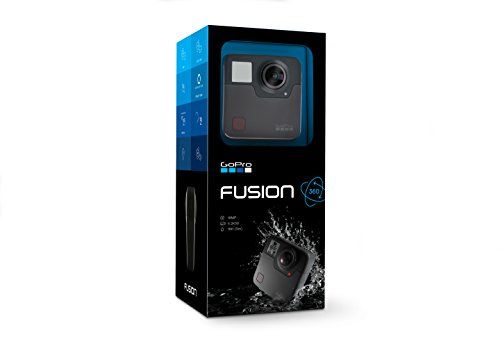 The Fusion is currently the top GoPro available. It is nearly twice the price and twice the size of the HERO7 Black. The jump in both of these factors is due to the capabilities that the camera offers—5.2K30 video recording and 18MP photos.
One of the biggest offerings that the Fusion has is Spherical Capture. This means it can take 360 degree photos—and it does it well. For vloggers, though, this is more of a gimic than anything else. You just won't use it in your vlogs.
However, there is one 360 degree feature that you will use and that's audio. Fusion is the only GoPro to offer this. It has several microphones in different locations around the camera so that sound comes from every direction—this can be pretty handy in providing an immersive experience for your viewers.
Hero 6 Black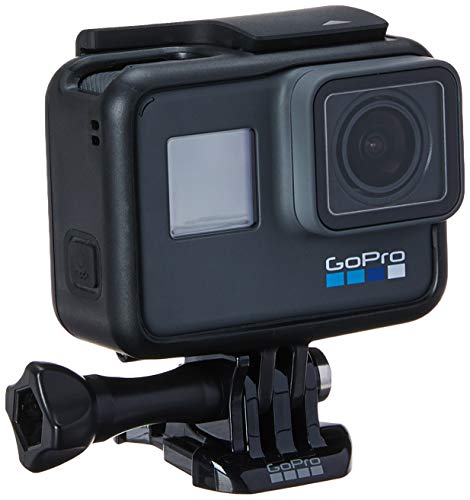 Hero 6 was released in late 2017. There was never a Silver or White version in this GoPro edition.
For vloggers, the Hero 6 should be compared with the Hero 7 Black. The two have extremely similar specifications. In fact, the 6 was the first GoPro to offer 4K60, which was passed on to the Hero 7 Black, while the Silver only got 4K30. Another similar feature is the enhanced processor that was added to the Hero 6—the same GP1 was put in the Hero 7.
When this specification is combined with the fact that the Hero 6 can now be bought at most electronics stores or Amazon for less than $300, it becomes one of the stronger options on this list.
The 6 offers good stabilization and the same size and weight as its successor. It does have one unique feature that wasn't passed on—nightmode. To some vloggers, this could be a helpful feature.
There are some pretty significant weaknesses in the Hero 6 when compared to the 7, though. First, the microphone membrane is not as advanced, making the sound quality noticeably lower quality. For vloggers, who lay narration or music over after the filming, this won't matter as much.
There is also the problem of usability. The Hero 7 is significantly more user friendly when it comes to the touchscreen and menu options, especially the Silver and White versions.
Hero 2018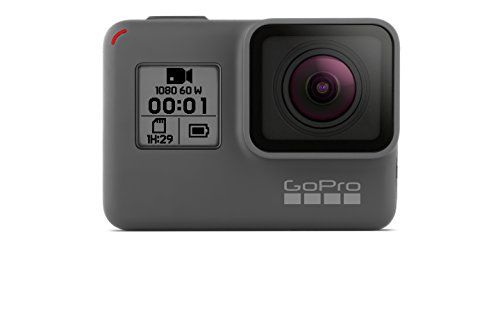 In 2018, GoPro released an entry-level camera that mixed the features and functionality of the Hero 5 and Hero 6, but at a more affordable price point. It can be found in electronics stores for under $200 and will usually come with additional accessories to help with filming and camera storage. On Amazon, I have seen the camera going for around $175 and it's not uncommon to see it for even less.
This camera is the same size and weight as all of the other Hero models and its firmware can be modified and updated to improve its performance.
The Hero offers as 10MP camera that can shoot in both 1440/60p and 1080/60p. This means that like the Hero 7 White, it is one of the few cameras on this list to not offer 4K.
Another important aspect that the Hero offers is fewer options. For some vloggers, this isn't a bonus. They want functionality up the wazoo. But there are a lot of vloggers out there that just want great quality footage without any hassle.
They want this footage to be easy to record and this is exactly what the Hero offers for all action shots. No, it's not 4K, but 1080p really isn't bad. And the simplicity that is provided with this camera is something to be desired.
While GoPros should never been seen as the go-to vlogging camera. They can be a powerful vlogging tool for certain vloggers who pursue a specific type of vlog (i.e. action, sports, etc). Picking out the right GoPro is essential and requires a thorough assessment of what your vlogging needs are and which camera can best fulfill them.