If you're here, you might want to know about the cameras people like Zoella, Shaytards, Connor Franta, Joey Graceffa, Trisha Paytas, and more use for vlogging.
Here I try to explain why these famous YouTubers use these cameras, and why there are some options that are a common choice between them.
This post is constantly being updated to keep up with any new camera announcement by these YouTubers. I'm also adding more to the list as I find out about the cameras more celebrities use.
Here we go.
**Disclaimer: We are a participant in the Amazon Services LLC Associates Program, an affiliate advertising program designed to provide a means for us to earn advertising fees by advertising and linking to Amazon.com.
YouTubers That Use the Canon Powershot G7X
This one is a daily vlogs camera because it's small and you can take it anywhere comfortably and still record top-quality video. This one is actually one of the video cameras that Youtubers use the most. Only the newer Canon EOS M50 was able to beat it.
Here are some YouTubers that use it: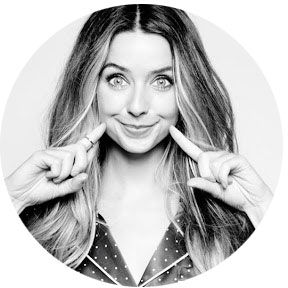 In a "What's in my bag video", she said that the G7X Mark II is the camera she will be using for her vlogs.
However, in a later video on her second channel, she specified she uses the Canon EOS 70D for videos that need the best quality. We've seen this is one of the common choices between YouTubers, so it proves that the 70D is a good camera for this job.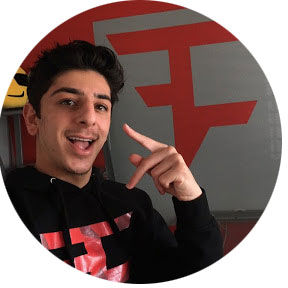 In a video where he tests if this camera can hold a 100-foot drop inside a foam cube, you can see clearly he's using the Canon Powershot G7X Mark II

She said in a video that she bought a new camera: the Canon PowerShot G7 X. She stopped using her DSLR because it wasn't comfortable to carry around, which is the main reason the G7 X is getting so popular between vloggers.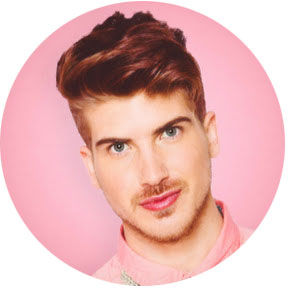 In his vlogging videos, you can see he uses the Canon Powershot G7X.
He previously used the Canon PowerShot s120, but it's no longer available.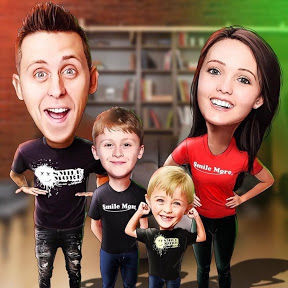 Roman has been using the Canon Powershot G7X for a long time. In fact, he's owned several throughout the years, so it seems he really loves this camera.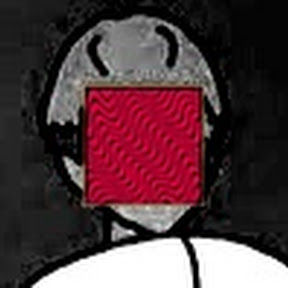 Similar to Marzia, Pewdiepie has been seen using the G7X for vlogging. However, he mainly uses a camcorder for the videos he records from home, the Canon XA11. You can find more about all of his equipment here.
You can see in their videos that The DDG Family likes small point & shoot cameras. The Canon G7X Mark II is the most popular for vlogging. So that one is probably his favorite camera.
Why Do YouTubers Like the G7 X?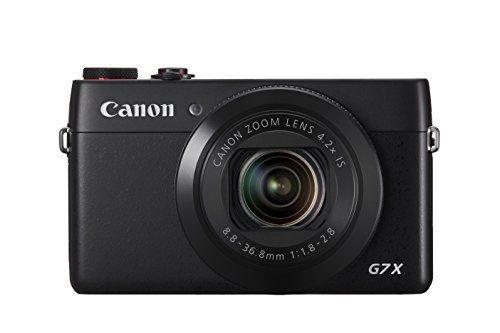 If there's something I can say as a camera junkie and after all my, is that the Canon Powershot G7 X has absolutely no competition.
This is —let's state this clearly— between compact, non-interchangeable lens cameras. There are many mirrorless cameras that can compete both in size and quality, but it's basically the only option I'd recommend if you're looking specifically for a compact.
This camera is small and records 1080p60 video like a champ. And not only that, it comes with a lens that even though you can't swap for another one, you WON'T want another one for vlogging.
This lens is so good for the total price of the camera, that in my opinion, it's basically given for free. To find a similar lens for another camera you will need to spend around the same the G7 X's price (only for the lens, not including the camera body you'll need).
And additionally, it has cool features for vlogs…
…like the ability to record a slow-motion video, a time-lapse feature, wireless connectivity, great autofocus and a flip touchscreen.
And it even has a fully manual mode just in case you know how to play with shutter speed, ISO and lens aperture.
The only thing this one lacks is a microphone port, but that's because it's a compact camera. To fix this, vloggers use an external recorder like the one I recommend here.
So, if you're the kind of vlogger that need to go out a lot with your camera, you'd be glad to own a Canon Powershot G7 X.The current version of this camera is the Canon Powershot G7X Mark II
The Good
Easy to use
Inexpensive
Extremely light
Great IS and external mic port
The Bad
Not good for indoors
Lack of Wi-Fi
No internal Memory
YouTubers That Used the Canon EOS 70D, 80D or 90D
When it comes to DSLRs for video, the first camera that comes to mind is the Canon EOS 90D. Its outstanding autofocus and image quality —and the fact that it's one of the few good DSLRs with a flip screen— make it one of the best DSLRs for video recording in general.
The following YouTubers have found the 90D useful for their channels: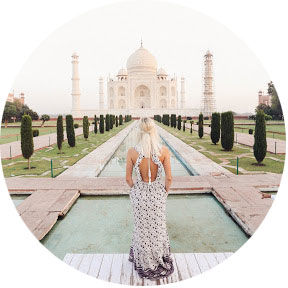 In a recent video behind the scenes you can see she's using the Canon EOS 80D. This is the 70D successor, released in 2016. It is very similar, but it comes with a new sensor and processor. This makes the camera faster and has better image quality.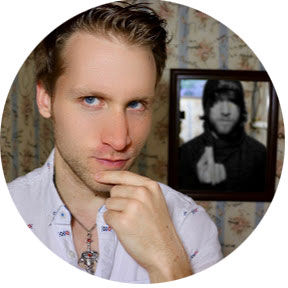 In an acted video uploaded on July 2017, you can see how his psycho dad character grabs his camera, a Canon 70D and throws it to the ground. There's also a Canon Powershot G7X II in the video. Whether he has continued using a 70D for the following videos is uncertain.
You can see that they're using the Canon EOS 90D in some of their videos.
Why Do YouTubers Like the Canon EOS 90D?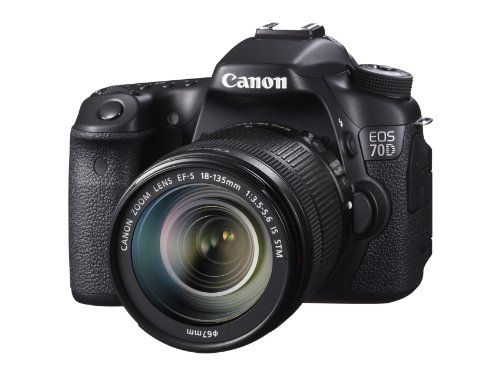 DSLRs are usually a little bit bulky and require extra effort if you need to carry them around. But, they are the preferred kind of cameras of photographers and filmmakers for good reasons.
After all, you have a wide variety of lenses you can use to achieve different results, and they are trustworthy cameras with a really big sensor when compared to compact and, especially, camcorders.
This is what makes DSLRs really good for low-light conditions. They keep the image quality in good shape, even in foggy days.
Most of them aren't exactly made for video, with just a few exceptions, and the 90D is one of them.
It has a really fast and accurate autofocus system. It also has a flip screen, which is one of the main reasons YouTubers like it. It is a fast, responsive camera that can record excellent video in low-light conditions. It also has a really good battery life (900+ shots) and like most DSLRs, a mic port.
It is one of those options YouTubers that record from home —although it has a fair weight and size for a DSLR— should consider if they want to invest good money in their equipment.
It is not the cheapest DSLR you can get, but it is the best for video before the truly expensive Canon EOS 5D Mark III.
Currently, the Canon EOS 70D has been updated to the Canon EOS 90D. Both models are being produced.
The Good
The most reliable autofocus (until the $3,000 mark)
Fast, responsive and has an articulating screen
Wide variety of lenses available
The Bad
Heavy DSLR
No 4k recording
No image stabilization
YouTubers That Used the Canon Rebel lineup
When you start researching for YouTube cameras, it's probable that the most common name you will stump upon will be the Canon Rebel T3I.
This was, in fact, the most popular YouTube camera during its beginning years. This was thanks to being the cheapest lineup of DSLRs that were made for video, and they were a massive success.
The T3i is now discontinued, but the good news is that Canon has released a new version every year. Right now either the T7i or T8i are good options if you're just starting out.
Famous YouTubers that used/have used Canon Rebel cameres:
Jenn Im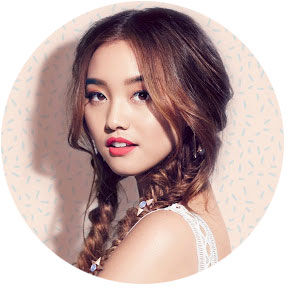 Channel name: clothesencounters
She said in her FAQ video that she uses the T3i (November 2012). While this was a long time ago, the T3i is a camera to keep for many years, so probably she hasn't bought any bigger upgrade yet.
LaurDIY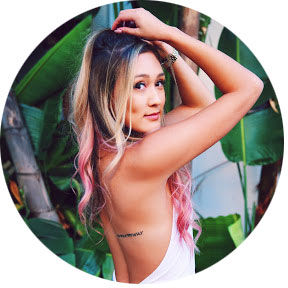 Channel name: LaurDIY
According to the FAQ section in her Tumblr, she's used a Nikon D3000, D3100, and the Canon T3i. She says she's using the Canon 70D.
Connor Franta

Channel name: ConnorFranta
According to his last update, he uses a T3i DSLR camera. This is a popular camera between YouTubers for good reasons.
Trisha Paytas

Channel name: blndsundoll4mj
This YouTuber has appeared with a lot of different cameras in her videos. She uses a T3i for some of her videos. She's been using it for 7 years now, so that tells you how long a Rebel camera can last.
And for her vlog videos, she told her followers that she uses a Canon G7 X.
She has also appeared with a Canon VIXIA mini X in some videos, which is a useful vlogging camera when you need a fish-eye and a wide-angle lens for outdoor and sports videos.
Why Do YouTubers Like the Canon EOS Rebel Lineup?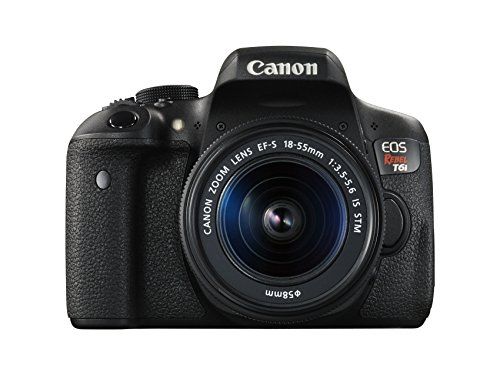 This lineup from Canon, as you already know, was made for video. The first thing that makes it stand out is its flip-out screen. It's a DSLR that can record 1080p/30 video and that has, of course, a microphone input and a hot shoe to mount a shotgun microphone.
The recent models now include autofocus, although it isn't that good.
The lack of it in the T3i wasn't exactly a problem since most YouTubers just used it to record videos from home, where there wasn't much movement around.
It's still one of the most used DSLRs for YouTuber that are starting out. Its price is really accessible for a DSLR.
And the best thing is that it is Canon, so you got all the best lenses on the market available to use in a cheap body.
You can start collecting lenses and then upgrade your camera body to a 70D or 5D Mark III, and use the lenses you've collected on those cameras.
Its latest models are the T6i and the T7i.
The following box highlights the latest model, the Canon EOS Rebel T7i.
The Good
DSLR made for video
More up-to-date than the 80D
Wide variety of lenses available
The Bad
No in-camera stabilization
There are cheaper cameras with 4k
YouTuber That Used the Canon Powershot ELPH 360 HS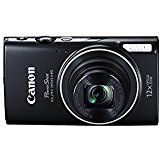 I really like this part of this post because it proves that you don't need the best camera available to become a successful video creator.
The Powershot ELPH 330 HS is a simple camera that simply records 1080p video, has stabilization and fits in your pocket, and that's really all you need for starting out.
It's good for vlogging/because it achieves just what you need and it's easy to carry around.
YouTubers that have used the Powershot ELPH 330 HS:
Shaytards

Channel name: SHAYTARDS
According to their Blogtard Tumblr, they use the Canon PowerShot Elph 330 HS.
The latest update: He said on twitter that he got a new camera, but he didn't specify which one. A lot of people believe it's the G7X because its quality is similar and it's getting popular between famous YouTubers.
Why do YouTubers Like the Canon ELPH 330 HS?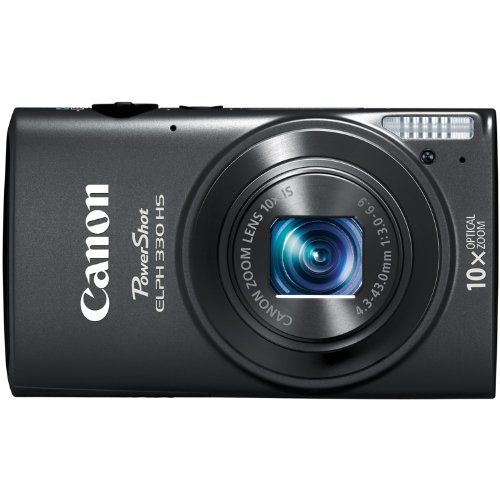 According to Canon, this is the "thinnest camera in the world". I'm not sure if this is true, but it is extremely thin.
It's a camera that you can fit in your pocket and forget that it's even there. That's really good if you want to carry your camera around and have it ready for a quick video.
It's even easier to carry around than the G7 X. It can record 1080p video. It's also cheap and has Optical Image Stabilization, which allows you to record steady video when moving around.
All this combined with its cheap price makes it an appealing option for YouTubers.
You can go and get it used from Amazon and you will be able to have a good camera for videos for an extremely cheap price.
And believe me; no one will believe you've recorded that kind of quality with a camera that cheap.
The Good
Pocketable
Good recording quality
Good price
The Bad
No flip screen
No external mic port
YouTubers That Use the Sony a6400
Sony made this camera thinking about vloggers. This is the first camera from the a6 series with a flip screen—still waiting on one for the a7 series, please Sony!
It is a camera that almost feels like it uses all the technological advantages available.
It is a pretty new camera so there aren't many out there using it yet, but that's going to change soon for sure:
The Ace Family
Channel name: The ACE Family
The Ace Family use a camera from the Sony a6 lineup in most of their videos. They're probably using the Sony a6400 since it's very popular between vloggers.
iJustine
Channel name: iJustine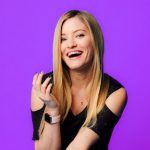 At the beginning of the year, iJustine recorded a review of her new vlogging camera, the Sony a6400. She was using the Sony a6500 before, but this new version comes with a flip screen, which is a huge plus for vloggers.
Why Do YouTubers Like the Sony a6400?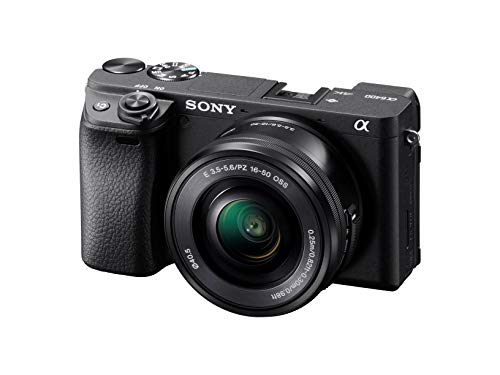 It can record 4k video at 24/30 fps without any crop in an APS-C camera that is extremely light, small and easy to carry around.
It has almost everything you need for video: mic jack, flip screen and hot shoe, and there's no 29 minutes recording limit.
Although it's sad that if you use a shotgun microphone you will end up hiding the flip screen with it, so you won't be able to use it.
Nevertheless, the camera has amazing quality, and it comes with a new autofocus tech from Sony that gave this camera the fastest autofocus in the world.
It is the vlogging camera with the most reliable autofocus, it's small and records amazing video.
It's sad that it lacks in-body image stabilization. But this isn't a big deal for vlogging because you'll use wide-angle lenses, which makes movement feel smoother, and you can always get a lens with optical stabilization.
The Good
4k APS-C sensor
Probably best autofocus in the market
Lightweight and small
Flip screen
The Bad
No in-body stabilization
Using a shotgun mic will hide the flip-up screen
YouTubers That Use the 5D Mark IV
The 5D Mark IV is the DSLR king. It has been for a while now, so the king is getting old. But it's still a monster camera that can record incredible video.
It is a camera that has been used for indie films, so that tells you the kind of quality we're talking about. It's really good for its price, even though it's pretty expensive for a consumer camera.
YouTubers that use this camera:
Jennxpenn

Channel name: jennpex
You can see that in a video from Dell where she featured that she's using the Canon EOS 5D Mark III to record her videos. You can see in a recent video from May 2017 that she's still using the 5D.
This is a really expensive camera and one of the best offered by Canon. The camera is way above the YouTuber level, but still she certainly has invested a lot in her equipment.
Why do YouTubers Like the 5D Mark III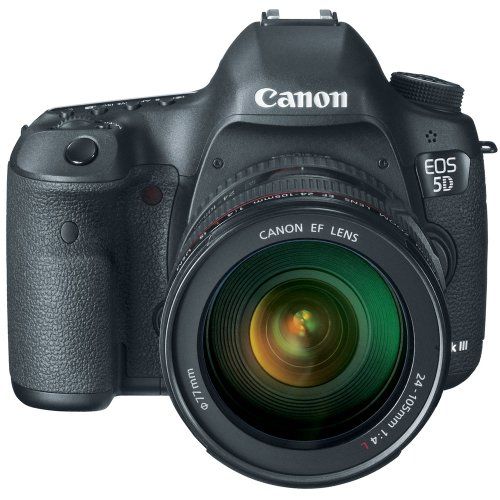 Who wouldn´t?
In all seriousness, the 5D Mark III achieves amazing colors, has a huge battery, dynamic range and the most reliable autofocus in all DSLRs.
This is a camera made for professional work. It's as simple as that, really.
And that's why it costs what it costs.
You get what you pay for, and the 5D Mark III will allow you to shoot video of incredible quality even at night. It is a full-frame camera, which means that its sensor is much bigger than the 70D and T6i.
This makes the lenses you use capture a lot more space than in an APS-C camera. It makes zoom lenses useful in more situations, and it captures a lot of light, so that's why it's so good in every environment.
It's, of course, environmentally sealed so it can handle the toughest conditions.
It is the kind of camera that all professional photographers and filmmakers use for their job.
Most YouTubers won't need this kind of camera. In fact, with a 70D/80D it will be more than enough. This model is for creators that are going to record A LOT of highly demanding video.
I would recommend it only if you're a vlogger/photographer or indie filmmaker, and if you know what you're doing.
The latest version is the Canon EOS 5D Mark IV. Here are the highlights:
The Good
Great battery life and quality
4k recording
Great autofocus
Full-frame sensor
The Bad
Heavy
No flip screen
No in-camera stabilization
Ricegum

Channel: RiceGum
He has used the Canon G7X before, but in a video uploaded to his 2nd YouTube channel on October 2016, he told us he got a new camera: the Sony a7S. There's already a Mark II version available, but this first version is still being sold.
Jesse from BFvsGF

Channel: Jesse
The former BFvsGF channel used to use the Canon Powershot ELPH 330 HS (now 360 HS) when they were already big.
Now that they've separated, you can see Jesse using a Sony Alpha 7 camera in his personal channel. It looks like the A7S.
Tanner Fox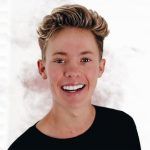 Channel name: MTflims
Tanner uses different cameras to produce his content. The main one he uses is the Sony a7S II, according to his video descriptions. He also uses the Canon G7X II as a travel camera, and his GoPro for his action videos.
What Camera Does Jake Paul Use?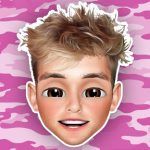 Channel name: Jake Paul
Jake paul is known as one of the biggest YouTube vloggers right now. It's only natural that he will be using all the top equipment that is available. That's why he's been using the Sony a7S II for quite some time now. It is the best camera vloggers can buy, although the Sony a7RIII is also a top option.
Why Do YouTubers Like the Sony A7S?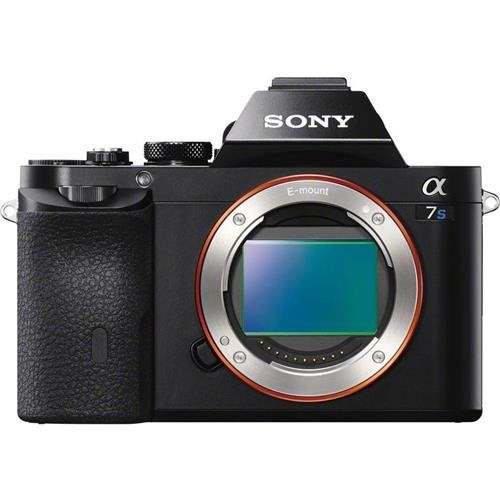 Being able to compete against the best DSLR on the prosumer market — the Canon EOS 5DMIII —, after years of dominance, seemed almost impossible.
For other brands, it became almost impossible to design a new camera that people would prefer over the well-established king Canon EOS 5D. That camera was just too good for the price.
However, Sony had the answer. The only way came through making a camera that could be just as good as the best on the market in a lot smaller and lighter package. That's what they did with the Sony Alpha 7 cameras. And their answer for the best video performance came with the Sony A7S.
With the Sony A7S, the high capacity of prosumer-level cameras became available in a much smaller size. And you know who love small cameras right? Yep, vloggers.
The A7S is a full-frame camera that can take all the advantage of high-quality, fast lenses. This allows it to achieve amazing Bokeh effect, and the lenses can capture a wider area, which is something really useful when you have to hold your own camera in "selfie" mode.
But probably the biggest thing about being a full-frame camera is that it can record video in extremely dark conditions without losing much quality. You can go up to 409.600 ISO, which is pretty ridiculous — especially because the video becomes a bit too noisy past 12.800 ISO. This still gives a huge room for low-light recording.
Of course, this camera can also record 4kp24 video, but it can get up to 120fps in 1080p. The latter allows the recording of amazing slow-motion footage.
It also has a beast dynamic range for high-contrast shooting and a reliable autofocus.
Not everything is good though, the camera has a low battery life of around 360 shots, and also lacks built-in image stabilization and flip screen. This means you will need to spend even more on a lens with optical image stabilization, and on additional batteries.
There is already a Mark II version selling on the market. This one does get rid of an important disadvantage of the first model: the lack of in-camera stabilization.
The following box highlights the latest version, the Sony A7S II
The Good
Small and lightweight for a full-frame camera
4k recording quality
Amazing low-light performance
The Bad
No flip screen
Low battery life
YouTubers that use the Sony RX100
Faze Rain
Channel name: TrickShotting
In a video from his partner Faze Apex, you can see both using a Sony RX100. It's unclear which version of the camera he's using. There latest version is the Mark V.
Why Do YouTubers Like the Sony RX100?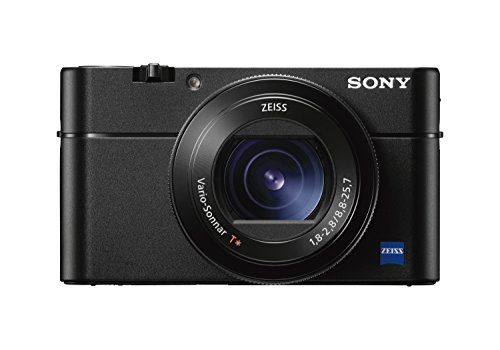 The Sony RX100 is a really small, compact camera that can imitate pretty well what a good larger sensor camera can do. It's the main choice for many photographers who are tired of carrying all those heavy lenses and camera equipment around.
It comes with a really fast f/1.8 lens that helps in low light and counteracts the camera's small sensor. It has many useful features for both photographers and filmmakers, like RAW capture, image stabilization, HDR mode, multiple focusing modes, fast-fps shooting and even more.
The newer models of this camera — the last one is the Sony RX100 Mark V —- come with 4k recording and flip touchscreen.
This is why it has become a popular choice by vloggers in the recent years, although it doesn't seem as popular as its direct competitor, the Canon Powershot G7X Mark II.
It doesn't have the most reliable video autofocus and best image stabilization of compact cameras, but it performs pretty well and can achieve beautiful 4k quality.
Read the full review: Sony RX100 Mark V.
The Good
4k recording
Pocketable
Powerful daily vlogging camera
The Bad
No external mic port
Small sensor (worse for low light)
Our Favorite Choice: the Canon EOS M50
Remember, there are 5 things that make a fantastic vlogging camera:
Flip screen

Reliable, fast autofocus

Good image stabilization

External mic input

Weight
The M50 is one of the few ones to have all 5 of them. But the funny thing is that it isn't particularly great at any of them.
For example, the weakest point about this camera is the image stabilization. It uses a digital stabilization that crops in the image, making the frame smaller when you use it.
However, this is easily fixed because Canon's lens lineup is arguably the best. Most of their lenses come with optical stabilization, so the camera doesn't really need the in-body stabilization.
Also, even though the camera can record in 4k, it has its limitations. As soon as you record in 4k, the camera's autofocus performance decreases, and the image gets cropped even more.
So this camera is in reality mainly a 1080p camera. If you use full HD, it will have, by far, the best performance.
The thing is that you don't want to record 4k for YouTube. If you check any YouTube channel's analytics, you'll find that 80% of people watch in 1080p on their smartphones. The public isn't looking for a top-quality 4k video on YouTube.
So, since the M50 has excellent autofocus (in 1080p), the lenses have good stabilization, and the camera has with a flip-out screen, external mic input, and it's extremely small and lightweight, this camera is perfect for YouTube.
Combine it with a very affordable price (for a mirrorless camera), and you have the best choice for YouTube.
Most Famous YouTuber that uses the Canon EOS M50: Jatie Vlogs
The Good
Made for vlogging
Inexpensive
Lightweight
Great autofocus
The Bad
Crop and worse autofocus in 4k
What Makes a Camera Good for YouTube?
If you want a camera to record videos for YouTube, you should look for 5 features:
Flip screen

Reliable and

fast autofocus

Good image stabilization

External mic input

Weight
Flip Screen
As a YouTuber, you'll be recording a lot of videos by yourself.
And since you won't have somebody to help you check that everything's fine during the filming process, you need a flip screen.
It will help you make sure that your camera is recording, and that you're in focus and inside the frame.
Without one, making YouTube videos can become a real struggle.
Sometimes your camera might stop recording due to running out of memory, overheating, or any other random reason.
A flip screen helps you make sure everything's fine and it will avoid recording an entire video just to find out later that something went wrong!
Reliable and Fast Autofocus
As a YouTuber myself, I can tell you that it's annoying to interrupt what you're saying because the camera decided to focus on a raccoon playing in the background.
This is why you need reliable and fast autofocus.
If your camera is hunting around all the time and doesn't focus on your face, it will be distracting for both you and your viewers.
You want to look for a camera with face-detection autofocus since these are made for tracking human faces and lock on them.
Good Image Stabilization
This is not something you need if you want to record at a fixed location. For example, if you want to record mostly from your room, you don't need image stabilization because your camera won't move during the recording.
But if you want to walk around while recording, then good IS is mandatory. It will prevent your image from looking too shaky.
That's why most YouTubers also don't walk around while holding the camera directly in their hands.
Instead, they use a small tripod to hold it. This gives the camera even more stability and helps to keep it away from your face and record more space around you.
External Mic Input
This is definitely optional, but it's also really useful.
Your audio is probably more important than your image quality — as long as you record at least in 720p.
And the easiest way to get better audio for YouTube videos is by connecting an external microphone to your camera.
You should avoid using your camera's built-in mic as much as you can. Their internal audio recording isn't good most of the time.
Weight
Similarly to image stabilization, if you want to record with your camera without holding it, then you don't really care about weight.
But if you want to go out with the camera a lot and record in "selfie" mode as you walk around, weight is a big deal.
If you have weak arms, it's going to be really difficult to hold the camera for a long time.
It's like walking around while holding a big, heavy brick in the air.
That's why I don't like recommending DSLRs anymore for vloggers that need to take their camera out. They should go for a mirrorless or point & shoot camera instead.
These are the 5 main things you should really look for in a YouTube camera.
However, there are some additional things that might come in handy:
Optional: Timelapse Recording
Vloggers like Casey Neistat made time-lapses popular.
This is the technique that makes it look like time is passing really fast. You can see all the clouds moving really fast and the traffic on the streets flying by like we're time traveling.
Some cameras have this function, but you can always make a timelapse manually by setting your camera on a fixed tripod and taking a new picture every 10 minutes or so. Then, just put them together in your editor and you'll have created a timelapse.
Optional:
Slow-motion
To be able to record slowmos, YouTubers need a camera that can record in 60 frames per second or more.
Most cameras nowadays come with this function and even most smartphones.
To create a slow-motion video, you just need to record in 60 fps (or 120+ fps for an even slower result) and decrease the playtime in your video editor.
Do You Need 4k in a YouTube Camera?
After researching hundreds of famous YouTubers and their cameras, we found that most of them record in 1080p.
In other words, 4k doesn't seem like a must-have.
The main reason for this is that YouTube compresses most videos and 4k doesn't really look that good in their video player.
Also, most people don't have the internet speed to stream 4k video.
Add to this the fact that handling 4k video is a pain, and you understand why 4k isn't what you should worry about.
4k video files are extremely heavy, and you need a powerful processor to encode them.
This adds too much trouble just to get a resolution that most people won't even notice or use.
Will has been a full-time content creator since 2014. He's an audio, video, and tech hobbyist dedicated to reviewing products and giving you the best tips he knows to grow your audience.